Book an Appointment and Repeat Prescriptions
DO NOT visit the medical centre if you have flu symptoms (to avoid spreading ANY VIRUS to others: patients or staff), instead please phone us on 03 325 2411 to speak to a practice nurse for further details –

 

DO NOT BOOK YOUR APPOINTMENT ONLINE – please CALL OUR NURSES
Please phone: 03 325 2411 or you can book your appointment online on this page.
Please note that:
Online booking is only available for patients aged 16 and over.
Online bookings are only available for standard 15 minute consultations (for evening and Saturday appointments additional charges apply). If you have more than 2 issues to discuss please phone us on 03 325 2411 to book a double appointment.
Appointments can only be booked for yourself –  not other family members.
If you require appointments for children, immunizations, extended time, medicals, minor surgery, or nurse services, please phone us on 03 325 2411. IN CASE OF EMERGENCY PLEASE PHONE 111.
For continuity of care we recommend booking with your usual doctor if possible. (Due to high patient demand, you will only be able to book with Dr. David Finlay, Dr. Denis Dumaine or Dr. Jenny Lawrenson if you are currently enrolled with them).
If you no longer require your appointment, please ensure you cancel at least 2 hours prior to your appointment time as the usual non-attendance fee will be charged for any missed appointments.
Repeat Prescriptions:
Repeat prescriptions may be provided at the doctor's discretion for enrolled patients with stable ongoing medical conditions.  You will still be required to have regular consultations, at least every 6 months in most cases, to ensure conditions are monitored within medical guidelines.  Please be aware some medications will not be given without a consultation.
To request a standard repeat prescription
Our preferred method is through Manage My Health portal. 
Please allow at least three working days to process your script request and a $20 charge applies.
You will only be able to request a medication previously prescribed for yourself at Lincoln Medical.
You will be notified by text if we are not able to action your script request and you need to book an appointment.
All prescriptions must be sent to a pharmacy, please include the name of your pharmacy on the request.
For urgent scripts please phone us on 03 325 2411 (additional fees apply)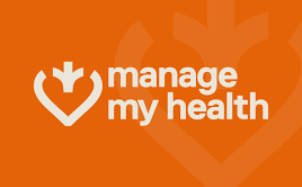 Book an appointment
ManageMyHealth is now our patient portal for convenient access to book appointments and request repeat scripts.